Surgical Anti-reflux Venous Valve Endoprosthesis
Ongoing Pivotal Study to Evaluate VenoValve® for the Treatment of Chronic Venous Insufficiency
Chronic Venous Insufficiency (CVI) occurs when the valves inside the veins of your leg do not function properly, causing blood to flow backwards and pool in the lower leg, leading to elevated venous pressure inside the leg veins.
The purpose of the SAVVE study is to determine whether the VenoValve is a safe and effective treatment for patients with severe, deep venous CVI.
What is the
VenoValve
procedure?
The VenoValve is surgically implanted into a vein via a 5-to-6 inch incision in the upper thigh. The procedure should take less than an hour and the patient will receive general or regional anesthesia.
After the VenoValve procedure, the patient will stay in the hospital for one night for patient comfort.
How long is the
SAVVE study?
The patient will be asked to see their doctor 7 days, 30 days, 90 days, 180 days, and 365 days after the VenoValve procedure. The VenoValve is designed to be a permanent implant and the patient should continue to see their doctor once a year for at least the next 4 years.
What is the VenoValve Procedure?
Am I the first patient to receive the VenoValve?
Positive first-in-human results
In a first-in-human (FIH) clinical study, the VenoValve was evaluated in eleven patients with severe CVI. In addition to monitoring safety, the FIH study was designed with the same efficacy endpoints (reflux, VCSS score, VAS score, VEINS Quality of life score) being used in the ongoing SAVVE pivotal study.
The VenoValve had no device-related safety issues during the FIH study and all efficacy endpoints, reflux, CVSS and VAS, demonstrated a significant improvement following implantation of the device. All patients experienced statistically significant improvements in the quality of their lives, by a measure of VEINES Qol scores. In patients with active venous ulcers, there was dramatic ulcer healing with no ulcer recurrence.
* First-in-Human results at 1 year compared to Pre-VenoValve implantation
1. No device related adverse events. Safety issues included 1 seroma (which was aspirated), 3 minor wound infections, 1 over anticoagulation and 1 occlusion due to patient non-compliance
* Two-year results for 8 patient cohort compared to Pre-VenoValve implantation
2. No reported safety issues, no venous ulcer recurrences
* First-in-Human results at 1 year compared to Pre-VenoValve implantation
1. No device related adverse events. Safety issues included 1 seroma (which was aspirated), 3 minor wound infections, 1 over anticoagulation and 1 occlusion due to patient non-compliance
* Two-year results for 8 patient cohort compared to Pre-VenoValve implantation
2. No reported safety issues, no venous ulcer recurrences
Am I eligible for the study?
Patients with severe CVI who experience symptoms including leg swelling, discoloration, heaviness, itchiness, pain, and open sores that are difficult to heal, may be candidates for the SAVVE study. Please contact us to determine if you qualify for the SAVVE study.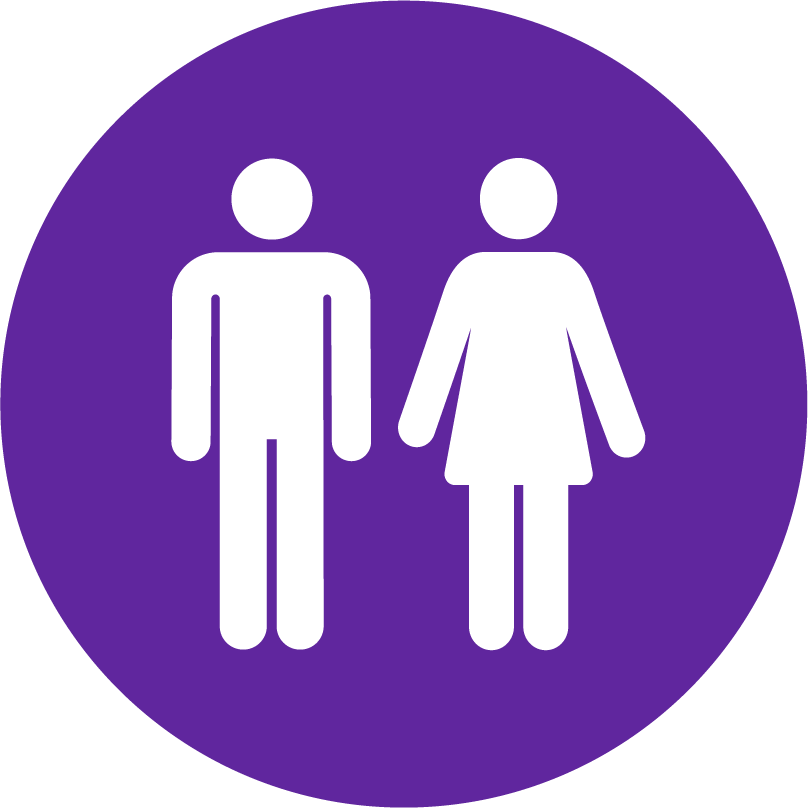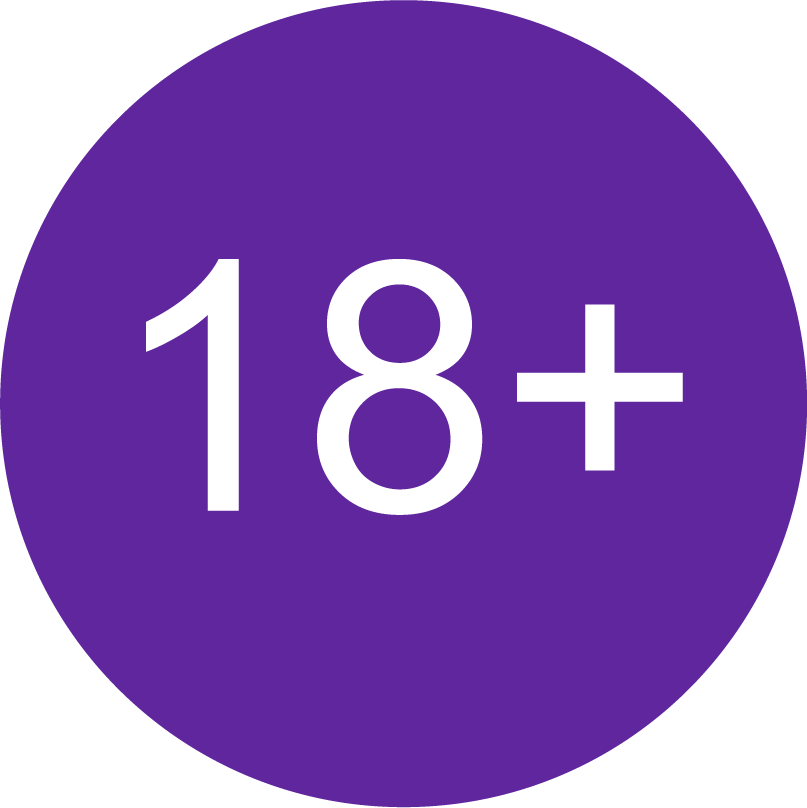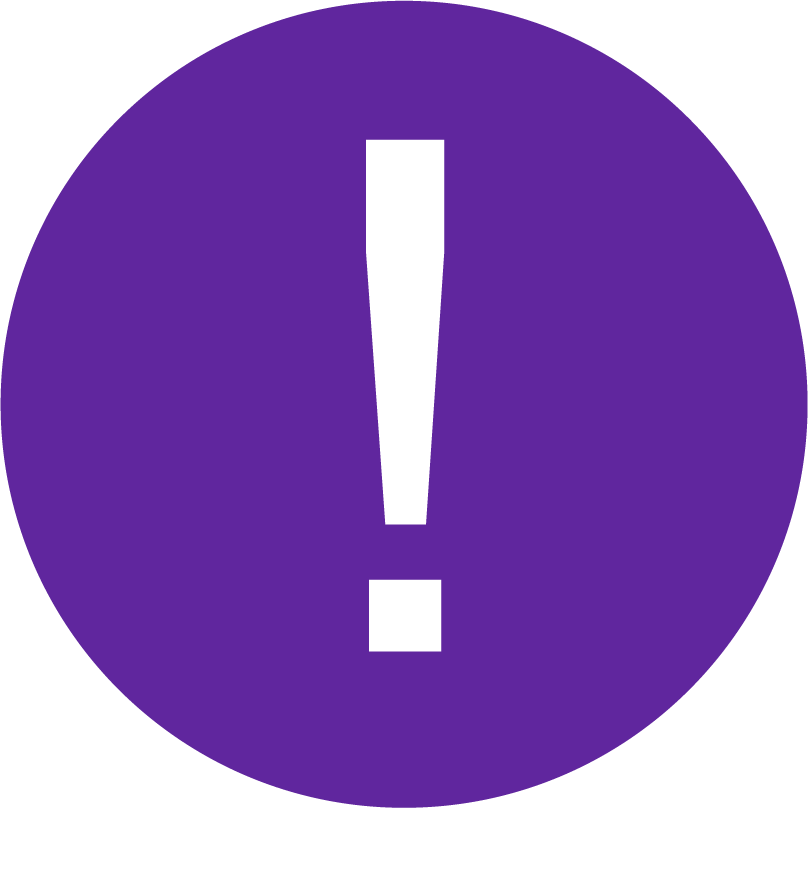 Chronic, axial deep
venous reflux secondary
to previous deep venous thrombosis or primary reflux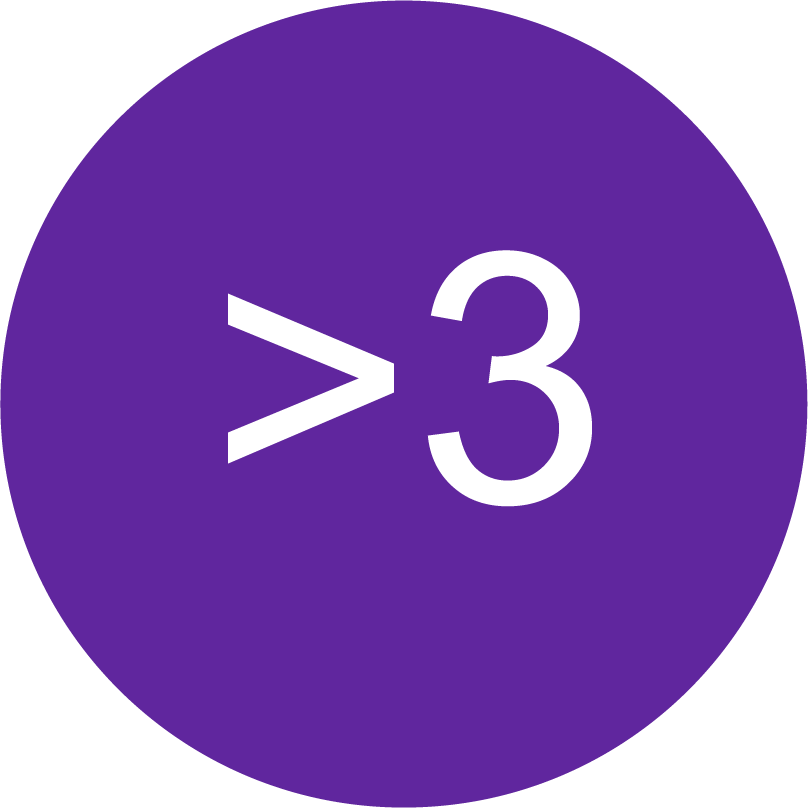 Failed at least 3 months of standard care including compression therapy, and in C6 patients, wound care
Where are the study sites?
We are currently creating centers of excellence around highly populated areas across the U.S. If you are interested in participating in the SAVVE study, please contact your physician or register here for more information.
Active Sites
Albany Medical Center
391 Myrtle Ave,
Albany, New York, 12208
PI Name: Adriana Laser
Primary Contact: Stephanie Collins
p. 518-262-1409
e. collins7@amc.edu
Jobst Vascular Institute /
Promedica Toledo Hospital
2109 Hughes Drive, CJT Suite 400
Toledo Ohio 43606
PI Name: Dr. Gregory Kasper
Primary Contact:Kelly Hallett
p.419-291-8792
e. kelly.hallett@promedica.org
NYU Langone
530 1st Ave, HCC6F
New York NY 10016
PI Name: Mikel Sadek, MD
Primary Contact: Jacqueline Bott
p.212-263-2268
e. jacqueline.bott@nyulangone.or
Pima Heart and Vascular
3709 N Campbell, STE 135
Tucson AZ 85719
PI Name: Scott S Berman, MD, MHA, RVT,
FACS, DFSVS
Primary Contact:Monica Varela
p. 520-975-6400
e.monica.varela@Pimaheartandvascular.com
Sentara
600 Gresham Drive Norfolk VA 23507
PI Name:David Dexter
Primary Contact: Sarah Havert
p. 757-388-2991
e. SSHAVERT@sentara.com
Stony Brook Medicine
101 Nicolls Rd Stony Brook
New York 11794
PI Name: Antonios Gasparis MD
Primary Contact: Andrew Bryan
p. 631-406-9446
e. andrew.bryan@stonybrookmedicine.edu
TriHealth
375 Dixmyth Avenue
Cincinnati OH 45220
PI Name: Dr. Patrick Muck
Primary Contact: Lavonda Kirkland
p. 513-862-2877
e. lavonda_kirkland@trihealth.com
University of North Carolina
3024 Burnett-Womack Bldg
Chapel Hill North Carolina 27516
PI Name: William Marston, MD
Primary Contact: Zachary Gortler
p. 919-843-1268
e. zachary_gortler@med.unc.edu

Yale school of Medicine
330 Cedar St, Boardman 204
New Haven Connecticut 06510
PI Name: Cassius Iyad Ochoa Chaar
Primary Contact: Patricia Fugal
p. 203-785-2561
e. patricia.fugal@yale.edu
Future Sites
Cedars-Sinai Medical Center
La Cienega Blvd.
Beverly Hills CA 90211
PI Name: NavYash Gupta, MD, FACS
Primary Contact: Grace Funke
p. 310-248-8375
e. grace.funke@cshs.org
Englewood Health
350 Engle St.
Englewood New Jersey 07631
PI Name: Steven Elias M.D
Primary Contact: Nathalia Clark
p. 201-894-3088
e. nathlaia.clark@ehmchealh.org
Henry Ford Health System
2799 West Grand Blvd
Detroit Michigan 48202
PI Name: Paul Corcoran
Primary Contact: Lillian Nefcy
p. 313-916-8006
e. lnefcy1@hfhs.org
Houston Methodist Hospital
6550 Fannin St.
Houston TX 77030
PI Name: Eric Peden, MD
Primary Contact: Kim Donlon, RN
p. 713-441-9394
e. kdonlon@houstonmethodist.org
Indiana University
1801 North Senate Blvd, D3500
Indianapolis IN 46202
PI Name: Raghu Motaganahalli
Primary Contact: Janet Klein
p. 3179620287
e. jswklein@iupui.edu
Kaleidahealth
100 High St
Buffalo NY 14203
PI Name: Linda Harris
Primary Contact: Robin Stein
p. 716-888-4859
e.rmstein3@buffalo.edu
Saint Louis University
1008 S Spring Ave
Saint Louis MO 63110
PI Name: Matthew Smeds, MD
Primary Contact: Craig Dedert, RN
p. 314-977-4723
e. craig.dedert@health.slu.edu
University of Alabama at Birmingham
BDB 652 1808 7th Ave South
Birmingham Alabama 35294
PI Name: Marc Passman, M.D.
Primary Contact: Rebecca St. John
p. 205-934-7279
e. rstjohn@uabmc.edu
University of Chicago
5841 S. Maryland Avenue, MC 5028
Chicago IL 60637
PI Name: Chelsea Dorsey
Primary Contact: Scully Hsu
p. 7738348038
e.shsu@bsd.uchicago.edu
University Hospitals Cleveland
Medical Center
11100 Euclid Avenue
Cleveland Ohio 44132
PI Name: Karem Harth
Primary Contact: Janelle Bennett
p. 216-844-2399
e. janelle.bennett@uhhospitals.org
UPMC
5200 Centre Avenue
Pittsburgh Pennsylvania 15232
PI Name: Rabih Chaer
Primary Contact: Julianna Sheline
p. 412-443-4843
e. shelinej@upc.edu
University of Utah
30 N 1900 East, Room 3C344 SOM
Salt Lake City Utah 84132
PI Name: Claire L. Griffin, MD
Primary Contact: Maria Maloney
p. 801-585-3663
e. maria.maloney@hsc.utah.edu
Vanderbilt University Medical Center
D-5237 Med Center North, 1161 21st Ave South Nashville TN 37232
PI Name: Mark Iafrati
Primary Contact: Maggie Kirby
p. 615-875-4395
e. maggie.kirby@vumc.org
Vascular Specialists
8950 N Kendall Drive
Miami FL 33176
PI Name: Michelle Taubman
Primary Contact: Ivette Cruz
e. IvetteC@baptisthealth.net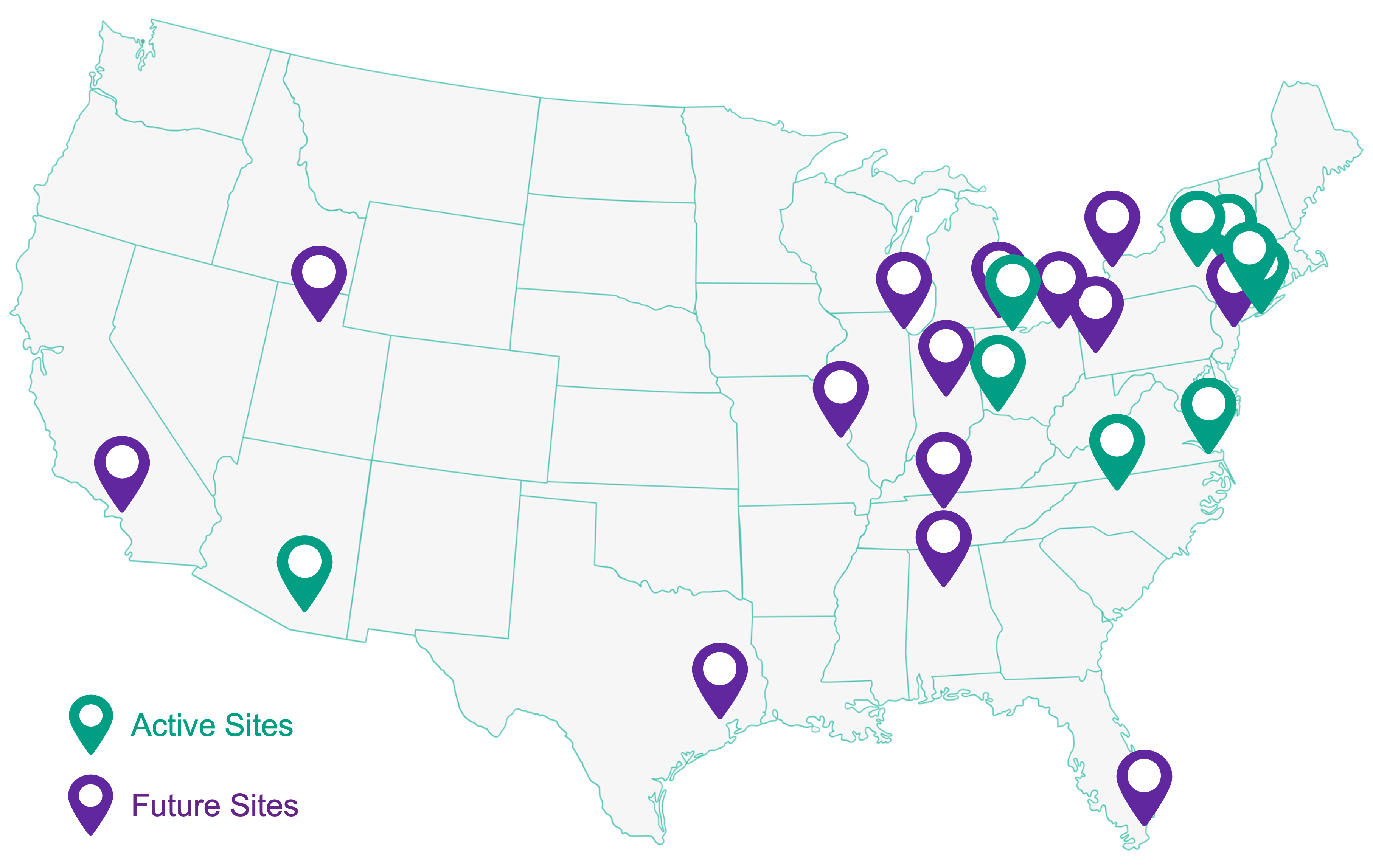 Who are the Principal Investigators?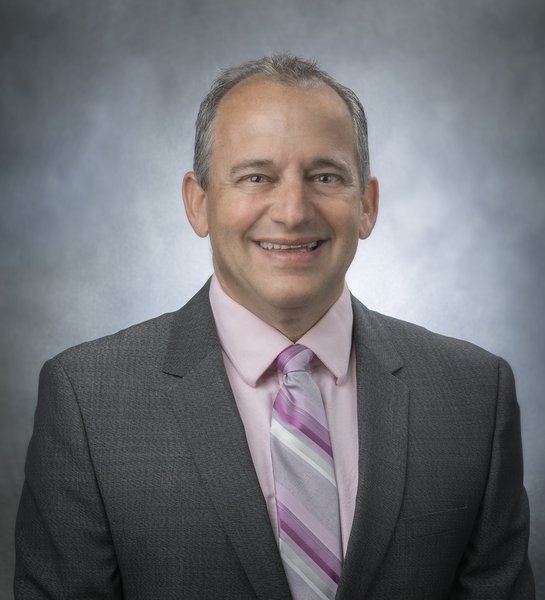 Scott Berman, MD, MHA, RVT, FACS, DFSVS
Pima Heart and Vascular Tuscon, AZ PI
Medical Doctor, Specializing in Vascular and Endovascular Surgery
Hahnemann University School of Medicine
Dr. Berman received a bachelor's degree in chemical engineering from Penn State University and a doctor of medicine degree from Hahnemann University. Following a general surgery residency in Virginia, he completed a vascular surgery fellowship at the University of Arizona. He opened his vascular surgery practice in Tucson in 1994 and has been the leader in southern Arizona vascular care introducing new technologies and treatment approaches including endovascular aneurysm repair for aortic aneurysms, carotid angioplasty and stenting, percutaneous peripheral vascular procedures and novel surgical techniques for hemodialysis access. He recently received a Master's degree in Health Policy and Administration from Penn State University. He has authored over 50 peer-reviewed publications in the field of vascular disease along with 14 book chapters and a textbook on hemodialysis access. He is a member of regional, national and international societies devoted to the care of vascular disease patients. In recognition of his contributions, he was selected as a Distinguished Fellow for the Society of Vascular Surgery. He currently serves as the medical director for the Rocky Mountain Vascular Quality Initiative and is on the executive council of the Society for Vascular Surgery's Patient Safety Organization.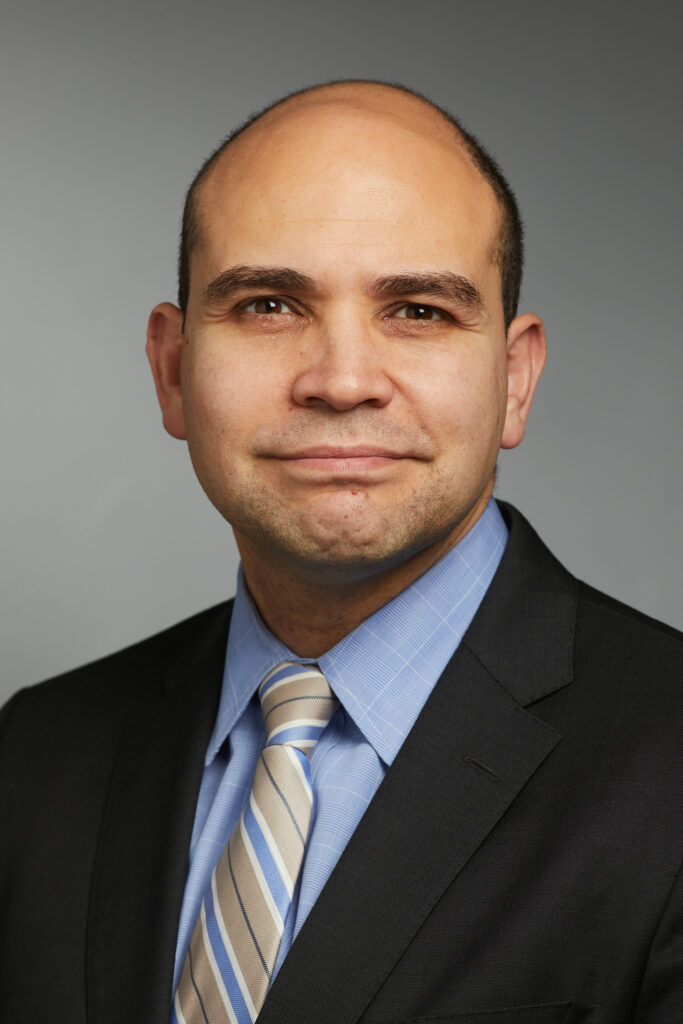 Cassius Iyad Ochoa Chaar MD, MS, RPVI
Yale School of Medicine – New Haven, CT PI
Associate Professor of Surgery, Division of Vascular Surgery
Cassius Iyad Ochoa Chaar, MD, MS, is an associate professor of surgery in the division of vascular surgery and endovascular therapy. He is seeing patients at the Yale Physicians Building. He is a board-certified in general surgery and vascular surgery, and is a registered vascular specialist in the interpretation of vascular laboratory studies. Dr. Chaar's clinical interests include peripheral artery disease (PAD) focusing on patients with critical limb ischemia and limb salvage, varicose veins, aortic and visceral aneurysms, carotid disease, deep vein thrombosis, and dialysis vascular access. He completed his graduate and medical degrees at American University of Beirut, Lebanon. He spent his general surgery residency at Yale-New Haven Hospital, and subsequently finished a fellowship in vascular and endovascular surgery at University of Pittsburgh Medical Center.
Education & Training Fellow
University of Pittsburgh Medical Center (2011)
Chief Resident
Yale New Haven Hospital (2009)
Resident
Yale New Haven Hospital (2008)
Post-Doctoral research fellow
Cleveland Clinic Foundation (2004)
MD
American University of Beirut (2002)
MS
American University of Beirut (2000)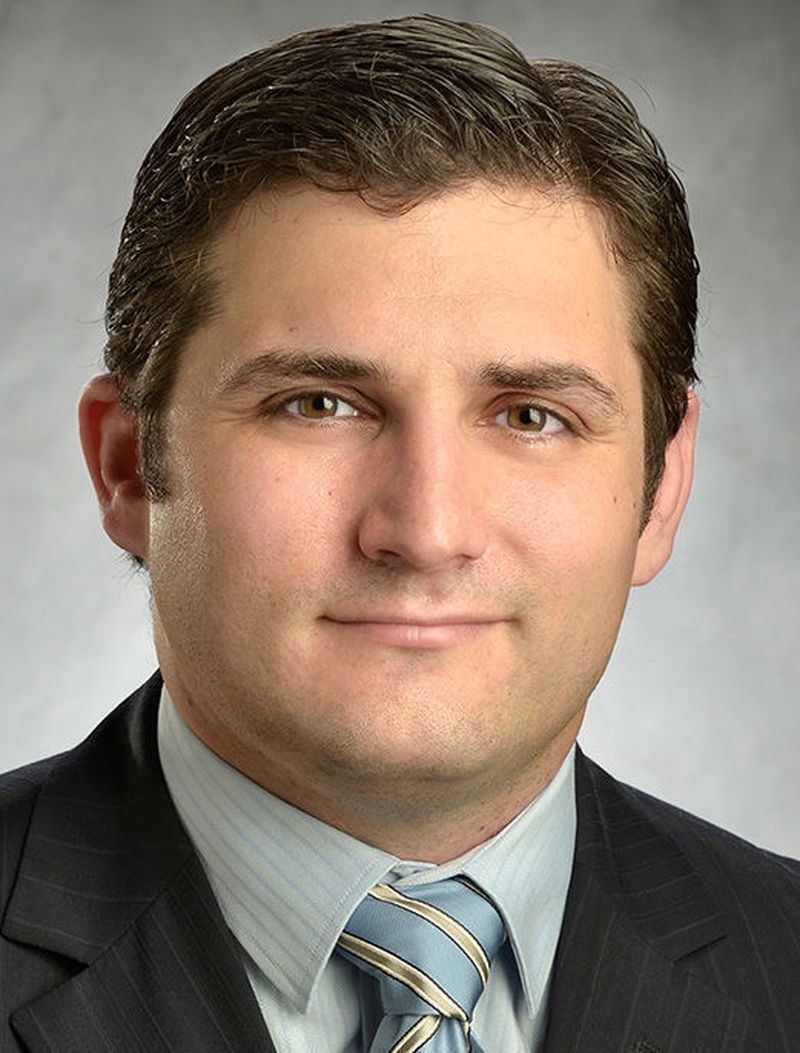 David Dexter, MD
Sentara Hospital, Norfolk, VA PI
Associate Professor Surgery, Eastern Virginia Medical School
Dr. Dexter earned his bachelor's degree at Dartmouth College in Hanover, NH before enrolling in the State University of New York at Syracuse Upstate Medical University where he received his medical degree in 2004. He went on to University of Maryland Medical Center where he completed his general surgery training in 2010. During this time he also completed a one year fellowship in surgical research, publishing in several different subjects. In his last year he served as the administrative chief resident for the department of surgery. Dr. Dexter continued fellowship training in vascular and endovascular surgery at New York University in New York City. During his training he spent time abroad in Shanghai, China learning advanced aortic surgical techniques. As a published author, he has written and presented on arterial and venous disease at numerous medical conferences across the United States. As a vascular surgeon, Dr. Dexter is uniquely trained in the diagnosis and management of diseases affecting the vascular system, which includes arteries, veins and lymphatics, and specializes in endovascular surgery, the minimally invasive approach to vascular surgery. Dr. Dexter is certified by the American Board of Surgery. He is a member of the American College of Surgeons, the Peripheral Vascular Surgical Society, the Society of Vascular Surgery and the American Medical Association. Dr. Dexter practices with Sentara Vascular Specialists and sees patients at our Virginia Beach location.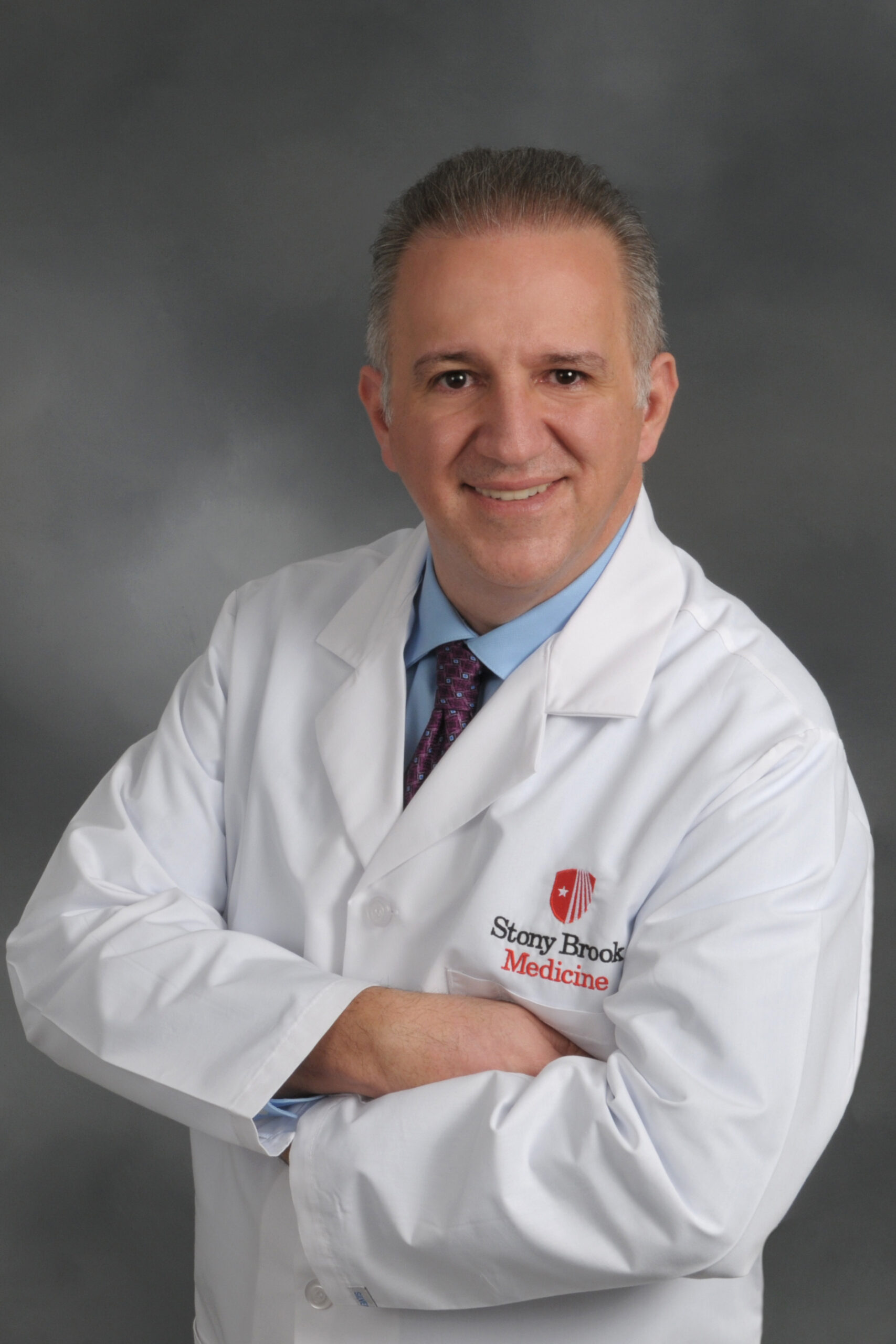 Antonios P. Gasparis, MD
Stony Brook University – Renaissance School of Medicine PI – Professor of Surgery, Director of Center for Vein Care and Wound Center, Medical Director of Non-Invasive Vascular Laboratory
The Center for Vein Care is led by Antonios P. Gasparis, MD. A board-certified vascular surgeon, Dr. Gasparis has been in practice for over 10 years. He is a leader in the field of vein disease recognized for his work as a clinician, researcher and educator. He is the founder and director of the Center for Vein Care since its inception in 2007.
Stony Brook Leadership
Dr. Gasparis serves as a Professor in the Department of Surgery at Stony Brook Medicine, where he directs and teaches courses for medical students, surgery residents and vascular surgery residents. He also holds numerous hospital leadership positions including:
Assistant Chief Medical Officer
Medical Director, Vascular Laboratory
Director, Deep Vein Thrombosis Team
An active researcher, Dr. Gasparis is the author of 40 published papers and five book chapters on varicose veins, DVT, pelvic vein disease. He teaches new techniques and technologies and has given over 100 presentation throughout the U.S. and internationally. He is also the co-founder and co-director of the Venous Symposium, a leading international vein meeting in New York City.
In addition, Dr. Gasparis holds several leadership positions in professional and scientific societies such as the American Venous Forum (AVF), American College of Phlebology (ACP) and Union Internationale of Phlebotomy (UIP). He also serves as a reviewer for the Journal of Vascular Surgery and Phlebology. He has been cited as an "American Top Surgeon" for five years.
After obtaining an undergraduate degree in classical civilization of Greece and Rome at New York University, Dr. Gasparis attended State University of New York Health Science Center, Syracuse. There, he received his medical degree in 1996 and performed his internship and residency in surgery. He completed research and clinical fellowships in vascular surgery at Stony Brook University. He also was an endovascular fellow at Texas Tech University Health Science Center. In 2004, he received the Sigvaris Traveling Fellowship Award by the American Venous Forum, allowing him to travel the world and bring new therapies for vein disease to Stony Brook Medicine.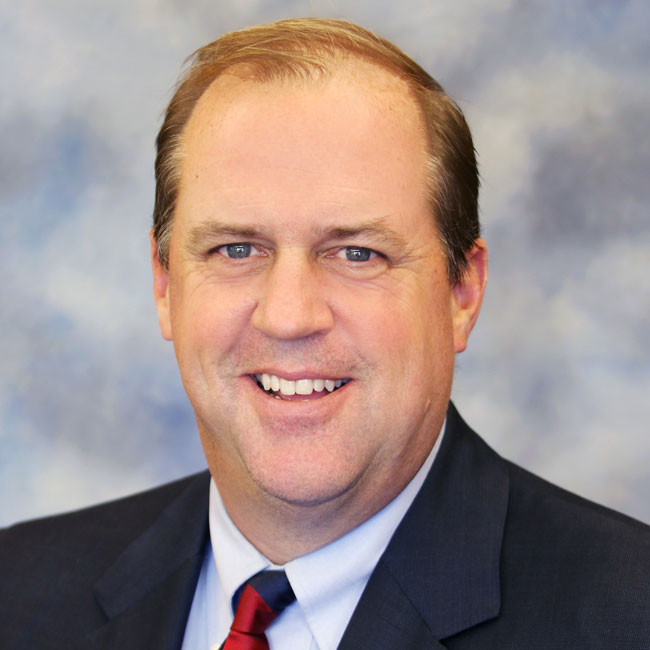 Gregory Kasper, MD
Jobst Vascular Institute, Toledo, OH PI
President and Professor of Surgery Jobst Vascular Institute Promedica Healthcare System
 Dr. Kasper has been practicing vascular surgery in Toledo for more than 15 years. In 2015, Dr. Kasper was named president and chief medical officer of Jobst Vascular Institute.
Dr. Kasper was born and raised in Toledo and returned after completing his medical training. Dr. Kasper and his wife, Christina, have three sons. Both Dr. and Mrs. Kasper are active in charitable work and enjoy travel and golfing.
Medical School
University of Cincinnati College of Medicine
Residency
Good Samaritan Hospital
Fellowship
Endovascular Fellowship, Arizona Heart Institute
Fellowship
Peripheral Vascular Surgery Fellowship, Good Samaritan Hospital
Providing leadership and strategic direction for the Promedica Healthcare System and the Jobst Vascular Institute. As Vice President of Medical Affairs I help align strategic goals with the expertise of our healthcare professionals to provide the highest quality cost efficient care.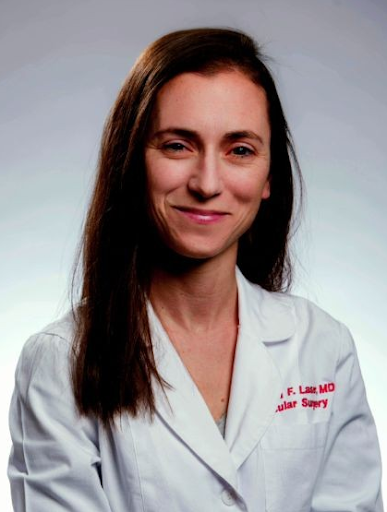 Adriana Laser, MD
Albany Medical College, Albany NY PI

Dr. Adriana Laser is fellowship trained and board certified in vascular surgery. She specializes in the operative and non-operative management of venous insufficiency, varicose veins, deep and superficial venous thrombosis, and lymphatic conditions.
Other areas of specialized interest are taking care of peripheral arterial disease, carotid artery disease, wound care, and arteriovenous access for hemodialysis patients.
Dr. Laser practices at Adriana Laser, MD Practice located at 1201 Nott St in Suite 202 in Schenectady, NY 12308 (Schenectady County).
Dr. Laser has 14 years of experience in vascular surgery.
Education
Adriana Laser, MD earned a degree of a Doctor of Medicine.
Licenses and Affiliations
Adriana Laser, MD has been registered with the National Provider Identifier database since June 07, 2007, and her NPI number is 1073716049.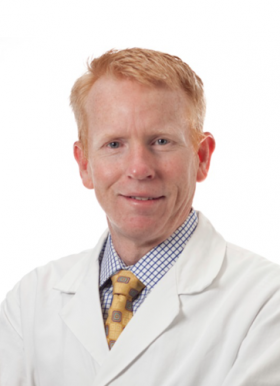 William A. Marston, MD
University of North Carolina School of Medicine – Chapel Hill, NC PI
Professor, Chairman Department of Surgery, Director – Wound Management Center
Dr. William A. Marston is a vascular surgeon in Chapel Hill, North Carolina and is affiliated with University of North Carolina Hospitals. He received his medical degree from University of Virginia School of Medicine and has been in practice for more than 20 years.
Professor, Department of Surgery
SPECIALTIES
Endovascular surgery, limb preservation, wound care, vein disorders, dialysis access.
EDUCATION
Medical School: MD, University of Virginia, Charlottesville, Virginia, 1988
Residency: University of North Carolina, Chapel Hill, North Carolina, 1988 – 1993 Area: General Surgery
Fellowship: University of North Carolina, Chapel Hill, North Carolina, 1993 – 1995 Area: Vascular Surgery
BOARD CERTIFICATIONS
Surgery – Board Certified (1994)
Vascular Surgery – Board Certified (1996)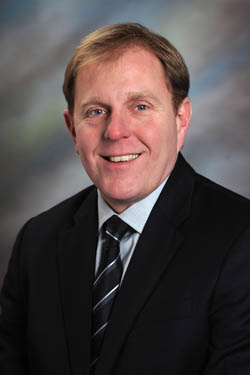 Patrick Edward Muck, MD
TriHealth Heart Institute – Good Samaritan Hospital Cincinnati, OH PI
Professor of Surgery, Director, Wound Management Center
While his roots and educational background span the Tristate, Dr. Muck has gained national and international attention for his research and expertise in vascular surgery. A Northern Kentucky native and graduate of the University of Notre Dame, Dr. Muck chose to specialize in vascular surgery because of the immediate impact it can have on improving a patient's quality of life. Dr. Muck has shared his research and knowledge with peers at national and international meetings of many medical organizations. He also works with his colleagues at the TriHealth Heart Institute to host training courses to teach the newest vascular techniques to physicians from around the world. Dr. Muck specializes in minimally invasive treatment of all types of problems of the circulatory system, including: Aortic aneurysms, Carotid artery disease, Chronic venous insufficiency, Deep vein thrombosis, Peripheral vascular disease and Varicose veins. As director of the TriHealth Vascular Fellowship Program, Dr. Muck advances vascular care in the Tristate and nationally by training the next generation of vascular surgeons. He also has led numerous clinical trials at TriHealth, which offer the newest vascular treatments to patients.

SVS Document Oversight Committee member
Provide oversight and review of SVS documents and multispecialty consensus documents.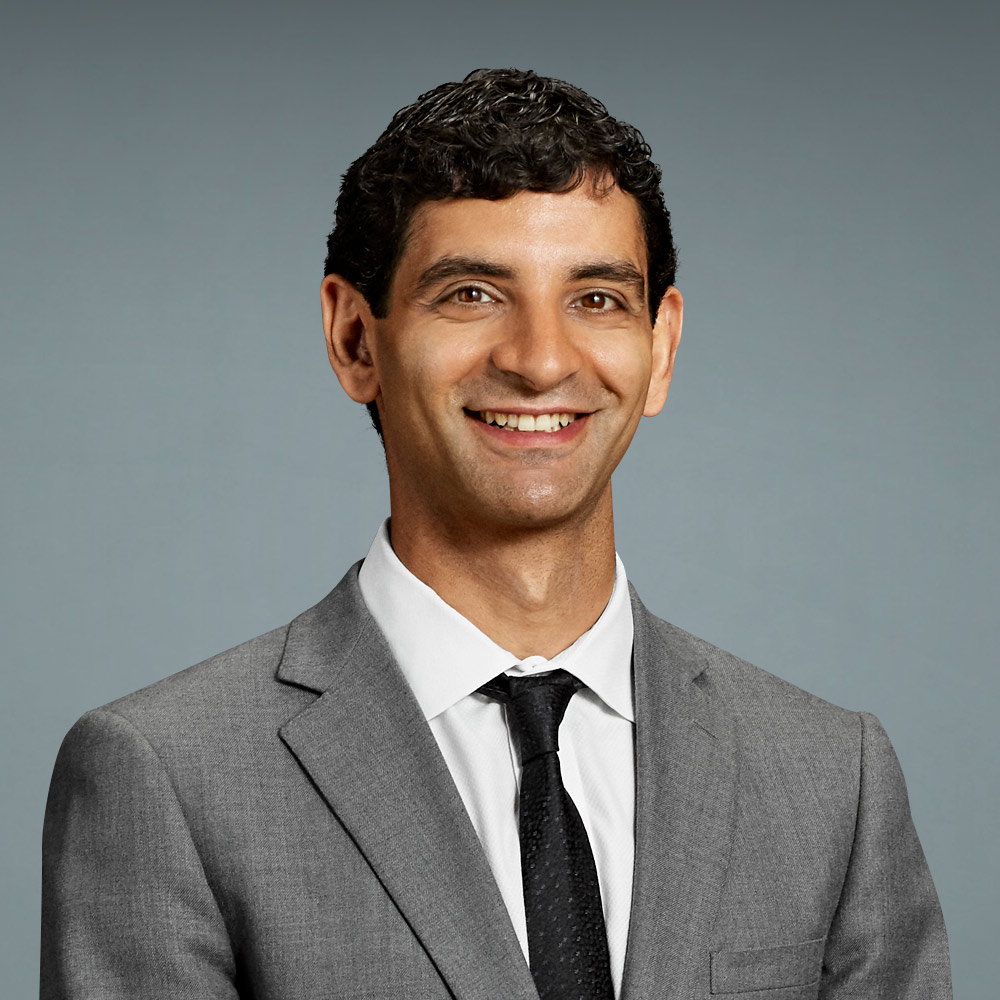 Mikel Sadek, MD
NU Langone Health – New York, NY PI
Associate Professor, Department of Surgery at NYU Grossman School of Medicine; Director, NYU Langone Vein Center; Associate Program Director, Vascular Surgery Residency and Fellowship
I was always fascinated with the human body, having grown up in a household of physicians. It was more than intellectual fascination—I knew that as a doctor I'd be able to lead a life of service. Moreover, I felt that if I could save one life in the course of my career, I would feel fulfilled.
During medical school, I realized that surgeons are frequently the last line of defense between life and death. My lifelong profession was decided. I began my surgical training here, at NYU Langone, in 2004.
My interests drove me to specialize in vascular surgery, treating people with peripheral arterial disease, a condition affecting blood vessels. Part of the appeal was NYU Langone's increasing use of minimally invasive endovascular techniques to repair blood vessels.
I saw that the use of these minimally invasive treatments enabled people who had aortic aneurysms—bulging, weakened areas in the aorta—to go home the next day. Patients who had more invasive, traditional surgeries typically would have to stay in the hospital for a week and often experienced complications.
The use of minimally invasive techniques inspired me to research aortic aneurysms, participate in national meetings, and develop a more thorough understanding of vascular surgery. Since then, I've developed a particular interest in chronic venous insufficiency—weakened vein walls and valves—and in studying treatments that improve patients' quality of life and advance the field of vascular surgery.
As a clinician, I want to create an environment in which I can have an open and clear dialogue with my patients. Treatment is often more successful when patients can participate in their own care and are educated by their physicians. Overall, I strive to provide the most effective and advanced combination of medical, endovascular, and open surgical techniques, as directed by the patient's medical condition and needs.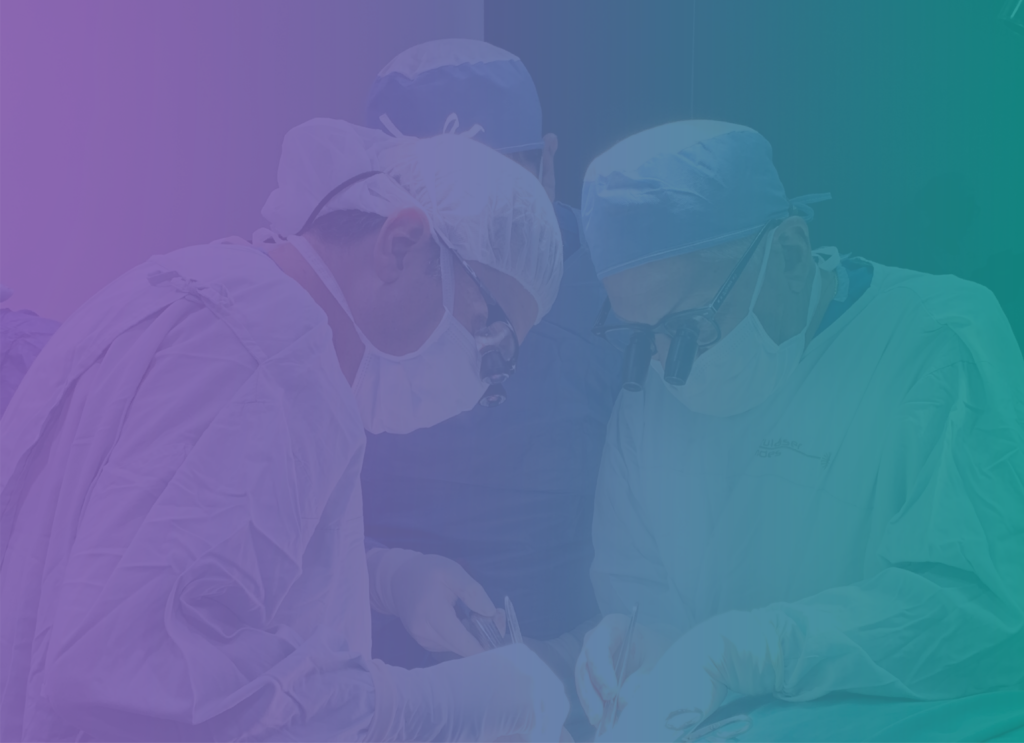 If you are interested in being evaluated, please complete the form
to learn more and find out if a SAVVE study location will be near you.